In just a few years, online social media have taken their gigantic importance in the communications landscape by storm. Whereas the scarcity of "editorial space" used to be one of the biggest challenges for PR managers, we now simply create this space ourselves. However, this, in other words the simple setting up of Facebook sites or other pages, is still a long way off. 
Yield provides professional agenda setting and enables the agency's clients to communicate directly and credibly with their stakeholders through professional social media management and marketing at eye level.

Personas
Exact definition of stakeholders, their behaviour and their needs
Platforms
Selection of the platforms to be used

Operations
Postings relevant to target groups and targeted social media marketing campaigns
Interaction
Continuous community management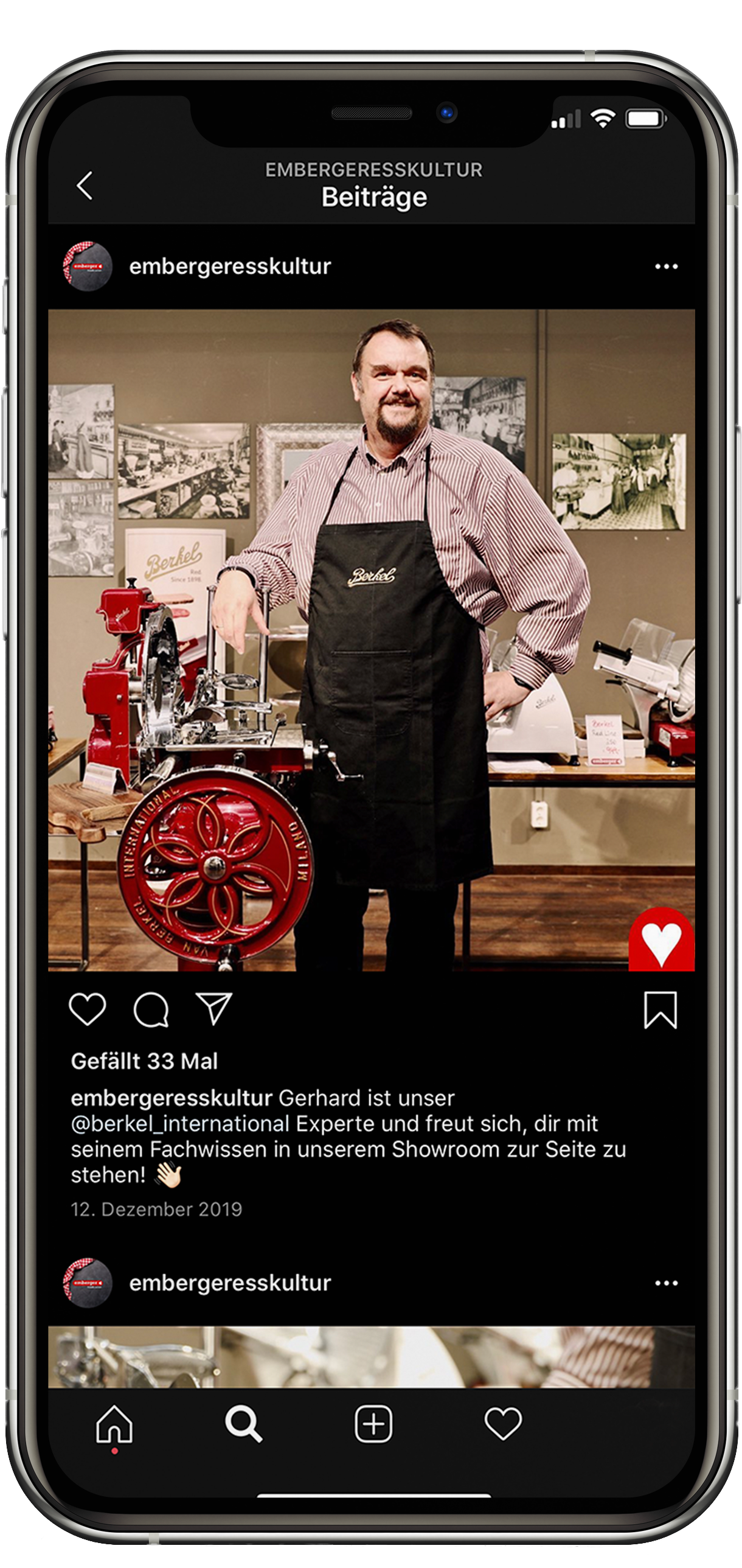 Work:
The Berkel general importer and non-food specialist Emberger has been using Yield's social media know-how, among other things, since opening its stationary stores. Especially since the launch of the online shop for Berkel Original cutting machines and the rest of the Berkel Original range, the agency's task has been to create a social fan base for the high-quality Italian masterpieces and to advertise the products on the networks in an extremely target-group-specific manner.
About:
Whether in top hotels or discreet private wine cellars - the famous Berkel cutting machines have been guests in the world's best establishments since the end of the 19th century. Originally invented in the Netherlands, the machines are now produced and marketed by an Italian company and have become true cult objects.
6
posts and stories per week
98.10
percent result rate per advertising campaign
500
and more profile views per week
Berkel lives on emotion. When selecting our agency, I therefore paid particular attention to finding a partner capable of translating the emotions of the traditional brand into the digital world.